Wonder Woman - Print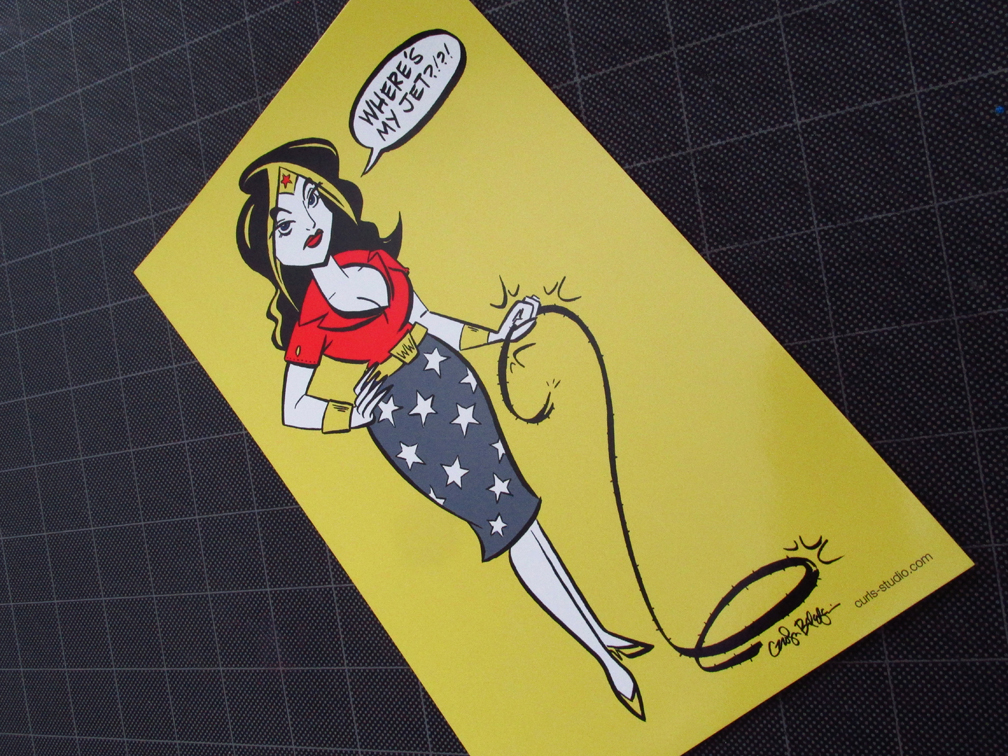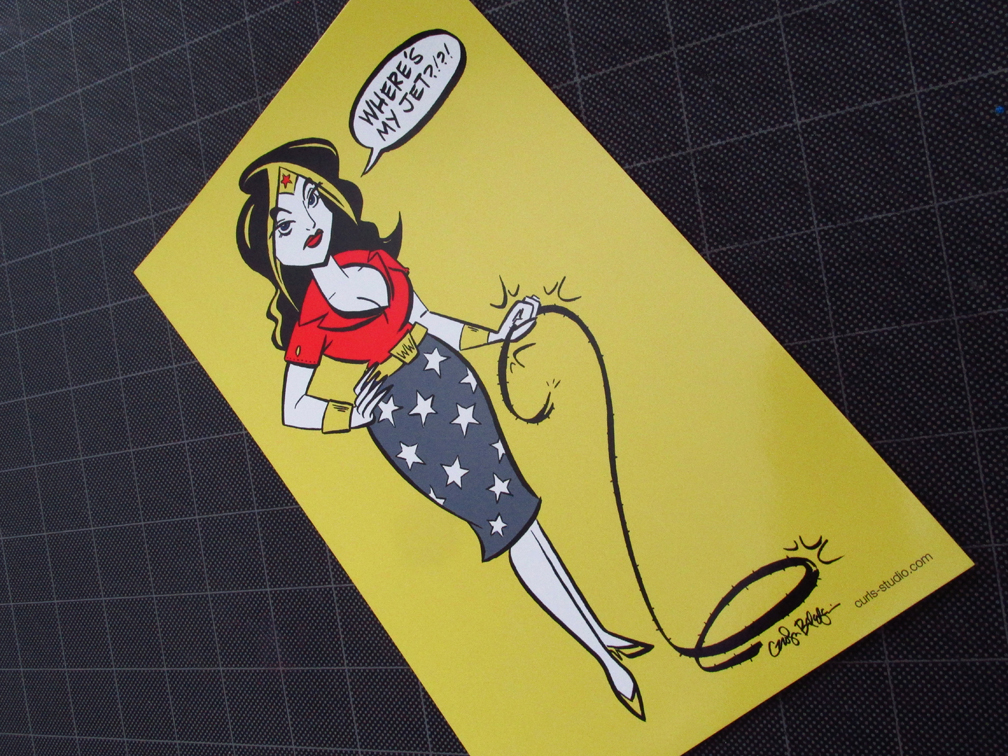 Wonder Woman - Print
5.47" x 8.5" print of Carolyn Belefski's version of Wonder Woman.
The inspirations behind my re-design of Wonder Woman are Mad Men, vintage stylings, secretary style, Bruce Timm, and making sure Wonder Woman was not wearing pants.
The illustration was done for Wonder Woman Day 2010 and selected to be printed on t-shirts for Comic Fusion in Flemington, New Jersey. The original art was auctioned off to benefit SAFE in Hunterdon, a non-profit agency serving victims of domestic violence and sexual assault.
The illustration has also been featured on the blog, Superhero of the Month.