RISE #2 Comics Against Bullying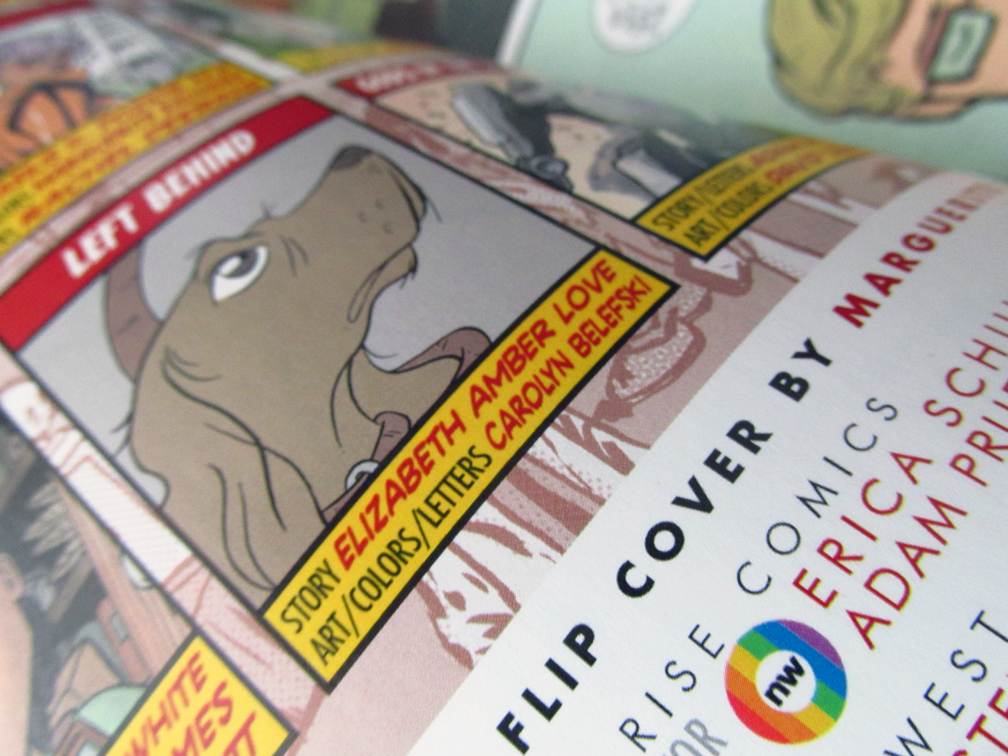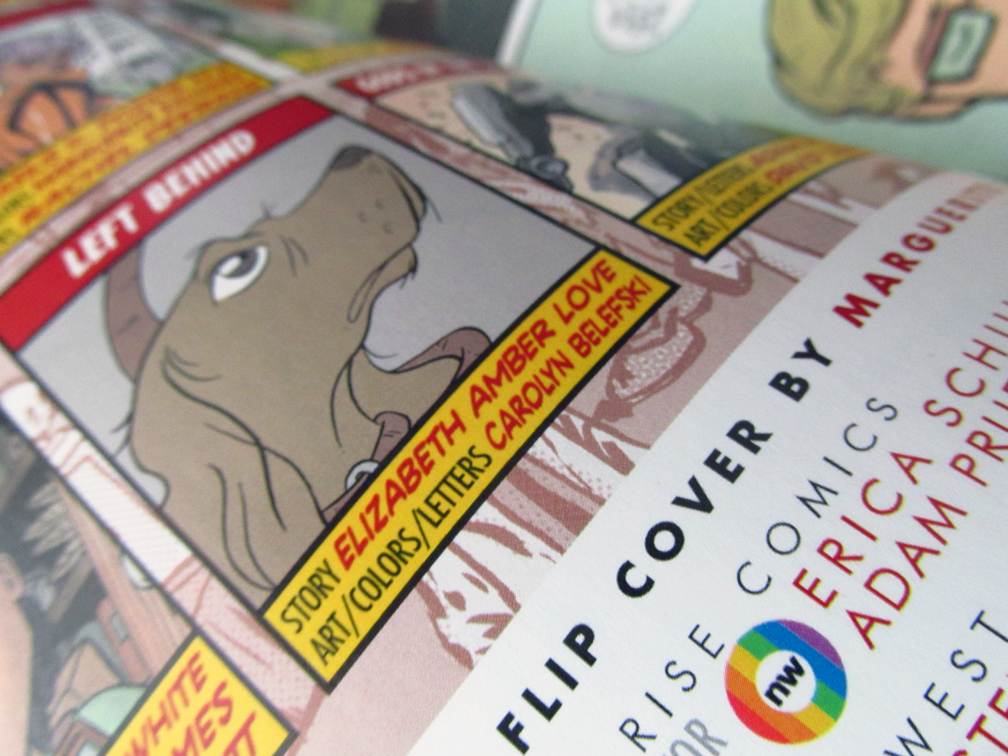 sold out
RISE #2 Comics Against Bullying
Northwest Press published RISE: Comics Against Bullying anthology. Issue #2 includes a story Carolyn illustrated, written by Elizabeth Amber Love called, "Left Behind." A bittersweet tale about what happened after a young woman had unclothed pictures of herself circulated through school. It's about her mother, former friend, and dog trying to move on living life without her.
We are offering a limited supply of issues signed by Amber Love and Carolyn Belefski.
This issue also features all-new comics from Marc Andreyko (Batwoman), Sina Grace (Li'l Depressed Boy), Vasilis Pozios, Marguerite Sauvage (Sensation Comics featuring Wonder Woman), Kristopher White (Father Robot), and many more!