Black Magic Tales - Omnibus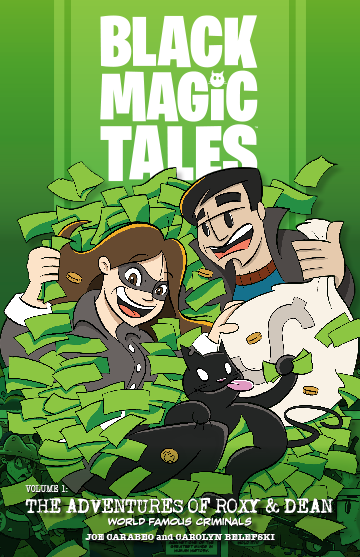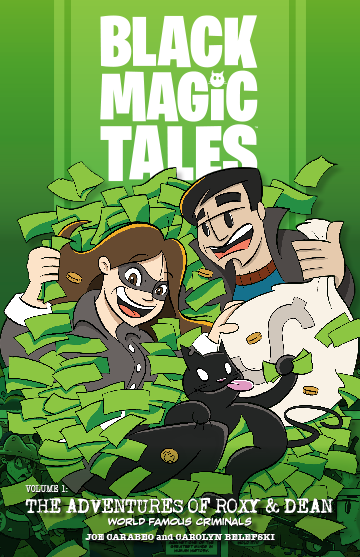 Black Magic Tales - Omnibus
Roxy & Dean love being the most wanted criminals on the face of the planet – and that's why the public loves them. Add up Bonnie and Clyde, John Dillinger or any other outlaw on the run in human history and that still wouldn't equal the amount of fun and out-of-control mayhem that ensues whenever Roxy & Dean show up to pull a heist.
Black Magic Tales, Volume 1 is the first collection to ever capture Roxy & Dean in their true, on-the-loose nature, in one bound book. Now you can follow "The World's Most Famous Criminals" as they steal their way through cities, run from aliens in the desert and even travel through time for a shootout. This is Black Magic Tales, where crime couldn't be more fun.
Black Magic is also the name of their cat.
Included in Black Magic Tales, Volume 1:
- The first Black Magic Tales comic (unpublished until now)
- 24 Hour Fries
- Exclusive Interview
- The Hit List
- To The Moon (24-Hour Comics Day)
- Never-before-seen process sketches and more!
© Copyright Carolyn Belefski and Joe Carabeo